Author. Speaker. Facilitator. Consultant. Provocateur. Permission Giver.
All describe Mary Byers, CAE.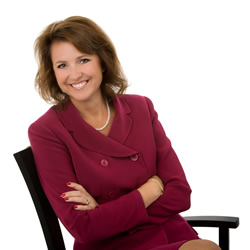 Through highly interactive programs and carefully choreographed retreats, Mary uses compelling questions and thought-provoking techniques to encourage participation. Mary's presentations and facilitated events strike a chord with audience members and she's asked back by clients frequently.
Mary helps associations remain relevant in an increasingly competitive environment. The author of Race for Relevance: 5 Radical Changes for Associations and Road to Relevance: 5 Strategies for Competitive Associations, she's worked with a wide variety of associations (both individual membership and trade groups) and helps volunteer leaders and staff alike create a viable and sustainable future.
Mary is the founder of Associations Today broadcasts and is a frequent contributor to association publications. Contact her today to discuss a customized program for your organization.